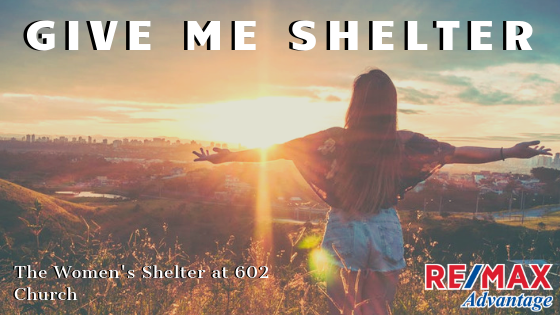 Homelessness is no small issue in Redlands. In fact, according to KVCR1, Redlands has one of the largest homeless populations in San Bernardino County; a population made up of men, women, and youths. There are many individuals and groups – secular and faith-based – that work towards creating solutions for the homeless. There are the more well known and established groups such as Youth Hope and the Family Service Association of Redlands which do incredible work for the community, but here is also a lesser known, unnamed, group that's doing its part to help.

I've known of this group only as "The Women's Shelter at 602 Church". 602 Church Street in Redlands is the Locations of the Center for Spiritual Living and also "home" to a small group of women. While not an official part of the Center for Spiritual Living, this church has graciously offered a modest room for homeless women to spend the evening in. The room is available for use by up to twelve women between 7 pm and 7 am. During this time volunteers come in to feed these women, encourage them, provide resources, and watch over them as they get a good night's rest.
Considering the shelter issues that have taken place in the city over the past few months of 2019 – permits being taken away and shelters being closed – the shelter at 602 Church can be considered nothing other than an enormous blessing to the community. However, this shelter needs all the support it can get to remain open, available, and safe.
Two citizen volunteers are needed at the shelter for two shifts – that's four people at the shelter every night. The shifts are from 7 pm to 1 am and 1 am to 7 am. Volunteers are there to monitor guest activities on the premises all while providing encouragement and support. There is a television and DVD player that can be used to play a movie each night. Whether it's a motivational talk or an education film, the women appreciate the relaxing break from a hard day. Once the guests set out their floor mats and bundle up for sleep, volunteers can sit quietly in the kitchen area. This is a great opportunity to read, catch up on work, meditate, or simply quietly be.
During the day, once outside the shelter, these women look for work and explore new skills. One is now a full-time cook, another has started working for a children's' camp, and multiple women have been able to find loving, beautiful retirement homes. More still are learning news skills – like cooking Chicken Alfredo for the very first time! All this has been made possible with a lot of support and a little love.
Several of our agents have had the privilege of volunteering at the shelter and interacting with these women. We've also had the pleasure of inviting several of these women to join us while we make cards for the community. It's been a wonderful and positive experience interacting with them. As Realtors, it's our job to help people find homes. These women and their collective experiences are a humbling reminder that homeownership is a blessing. While some of us are struggling to find the right home, others are struggling to find any place to call "home" at all. We're glad the shelter can provide even the smallest piece of home to women who are struggling in our community.
If you'd like to support the Women's Shelter at 602 Church consider donating your time by volunteering for a shift at the shelter or consider providing and in-kind donation. We collect items such as paper goods, hygiene products, feminine products, clothes, snacks, and water at our office – 611 W. Redlands Blvd. Ste C. – just make sure to designate that your donation is specifically for the women's shelter. Click here to learn more about why our office collects donations.
A HUGE and special thank you to one of our agents Hilda for collaborating on this post, constantly supporting the shelter, and for keeping us tuned into the needs and progress of the shelter. Please contact her with more information.
Hilda Valenzuela-Wendtland-RE/MAX Advantage
(909)-528-0234
interpretinglanguages@hotmail.com
DRE#01107736
KVCR – "Redlands Has A Big Homeless Population, And No Homeless Shelters."